I love all the fancy new teas from Asia, but it has taken surprisingly long for them to make it to Dubai. In Dubai Marina/JBR there are no real bubble tea shops of the dedicated kind that only sells tea, so unless you are ready to travel for your tea, you have to order online, and to help you out, I have therefore put together this mini guide to bubble tea (and other kinds of fancy tea) with home delivery to Dubai Marina.
Latea
Latea is probably the closest you come to the fancy tea shops some of you might know from Asia. They make all the trending teas to perfection and offer a good range of add-ons such as crystal jelly, pudding and scrambled cheese. My favorite are the fruit teas, which all come with lots of fresh fruit bits, but if you are curious about cheese tea, Latea should also be your first choice. Their cheese tea is on par with the top cheese tea places I have tried in Asia, and their peach & strawberry cheese tea would most definitely get you hooked.
Latea, Ibn Battuta Mall, Dubai. They are on Talabat for home delivery.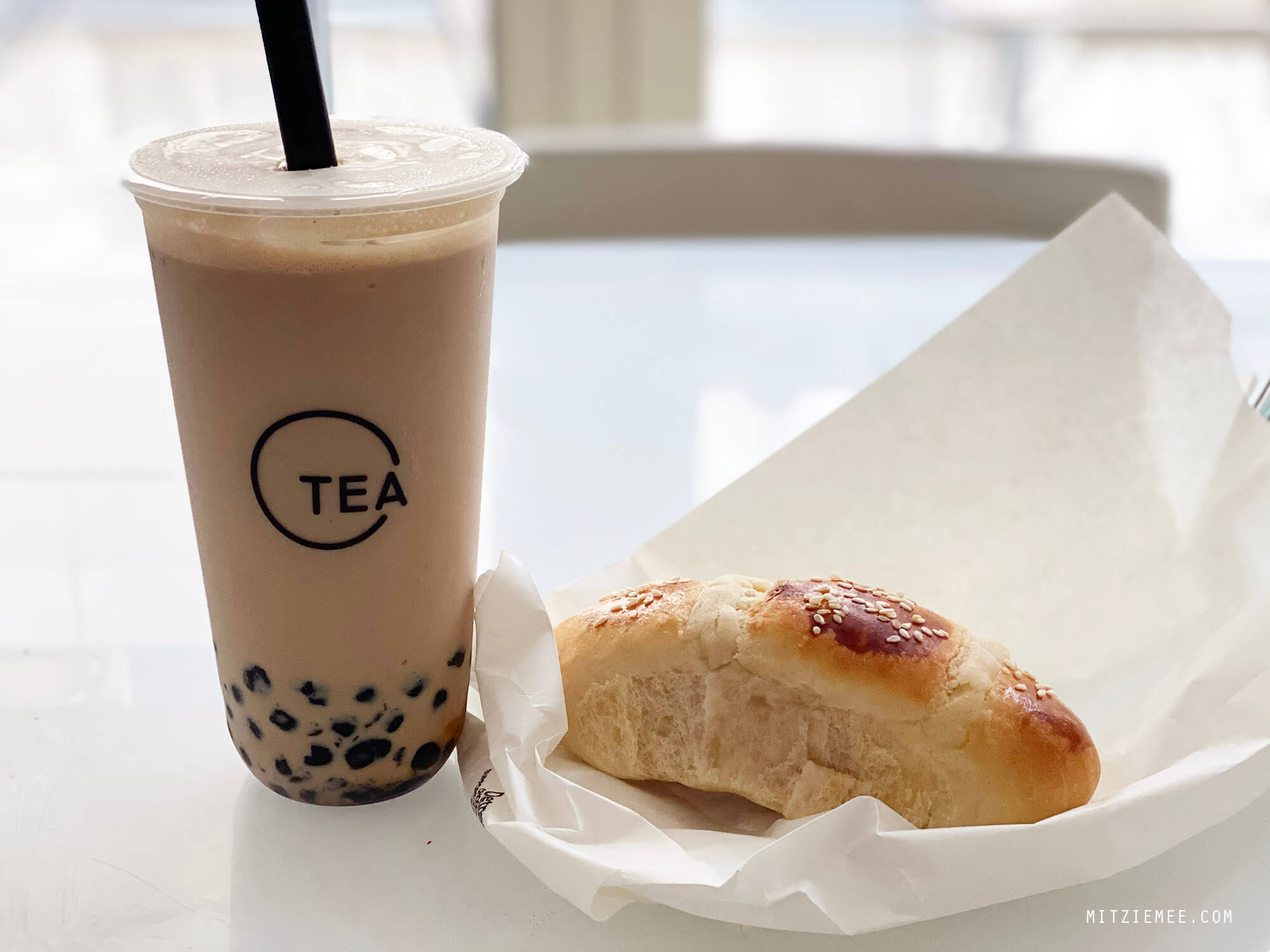 OTea
I really like the bubble tea at Otea. The tapioca pearls have the right kind of bounce, and you can choose the level of sweetness of your drink. OTea also sells different kinds of fruit teas, which you can turn into cheese tea, with a cream cheese topping add-on. The owner is from Hong Kong, so in addition to bubble tea, you also find a selection of Hong Kong-style items including egg waffles (plain and chocolate) and Cocktail buns (buns with coconut filling), which have a nice, homemade touch.
Otea is located at the ground level at exit 1 at Dubai Internet City Metro Station. The cafe offers home delivery on Talabat for the Dubai Marina area.
Read my blog post about OTea>>
Yakitate
Yakitate is a cute Japanese cafe/resto in Ibn Battuta Mall. They have a good selection of milk teas, which can all be boba-fied by adding tapioca pearls. There are also a bunch of other add-ons available such as coffee jelly, ice cream and mini-mochi, and even though they do not specialize in bubble tea, the ones I have tried have all been decent. However, the main reason why I order from Yakitate is that they have the cutest cakes and pastries. Try the matcha mochi roll cake (with a layer of mochi), it is delicious.
Yakitate, Ibn Battuta Mall, Dubai. They are on Talabat for home delivery
The Hub 7
This pan-asian/international restaurant in JLT serves up a surprisingly decent boba, and if you go for the regular milk tea base (as opposed to the premium milk tea) it is also one of the most budget-friendly bubble teas around. They have a good selection of add-ons including popping boba (the thin-skinned pearls that burst when you bite them, a bit like fruit-flavored salmon roe) but I find their regular tapioca pearls to be a bit too soft for my taste.
The Hub 7, Cluster M, JLT, Dubai. They are on Deliveroo for home delivery.
Wokyo
I added Wokyo to this list when I was in the very beginning of my research, but I probably should have left them out, as they only have one choice of boba: Thai Iced Tea with an option to add tapioca pearls. The Thai iced tea is nice, but they are not very generous with the tapioca pearls, which are also very soft. If you are ordering from Wokyo anyway (their veggie ramen are the best in town), the Thai Tea Boba might be a good side order, but if you are only after bubble tea, there are better places around.
Wokyo, Cluster J, JLT, Dubai. You can order food delivery directly from their website.