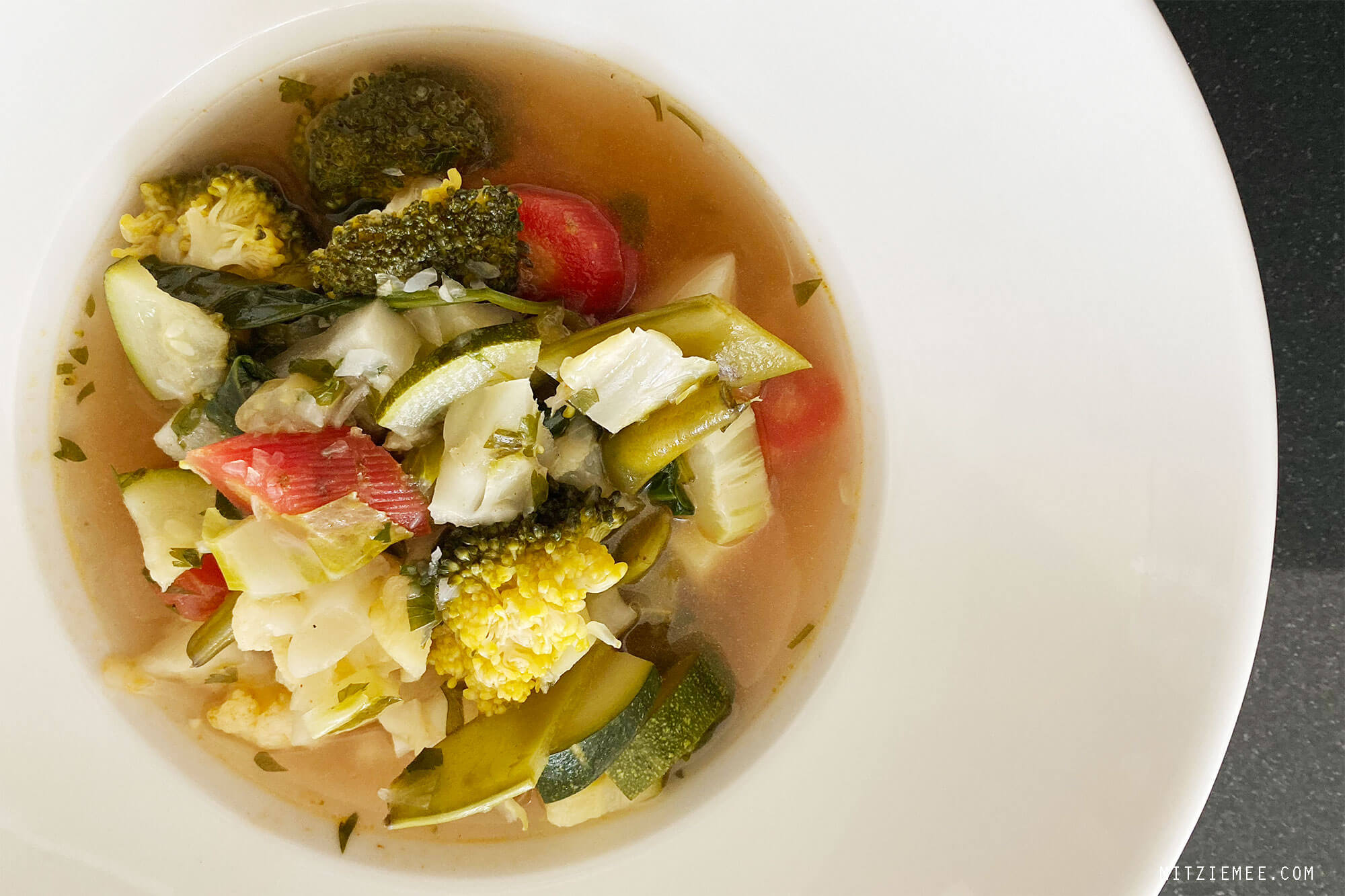 One of the days, I met with J for another Barre Fitness class at StudioRepublik. We were only three persons attending the class that day, so there was no way to hide from the instructor, or take unscheduled water break, and I was completely exhausted when the class was finally over. After the workout, J had invited me for Prosecco and plant-based lunch at her place, which was what got me through the barre class:)
J has been eating mainly plant-based for most of her adult life, but she does not consider herself a vegan. Her plant-based lifestyle is limited to her diet, whereas vegans avoid all animal-derived products such as leather and wool.
For lunch, J had made a vegetable soup and a pasta dish with lentil ragout, and everything was really tasty. The flavor of the food had a depth that I'm often missing in plant-based food, and that some might describe as umami, and J told me that she uses smoked paprika to give the food this delicious, meaty touch.
J is passionate about reducing food waste and promoting a more sustainable approach to food, and she has a lot of interesting things to say about this topic. You can read some of her articles in the Preserve Journal (a Copenhagen-based publication on sustainable food). For those of you curious about what's in a well-stocked, plant-based fridge, here's a video: