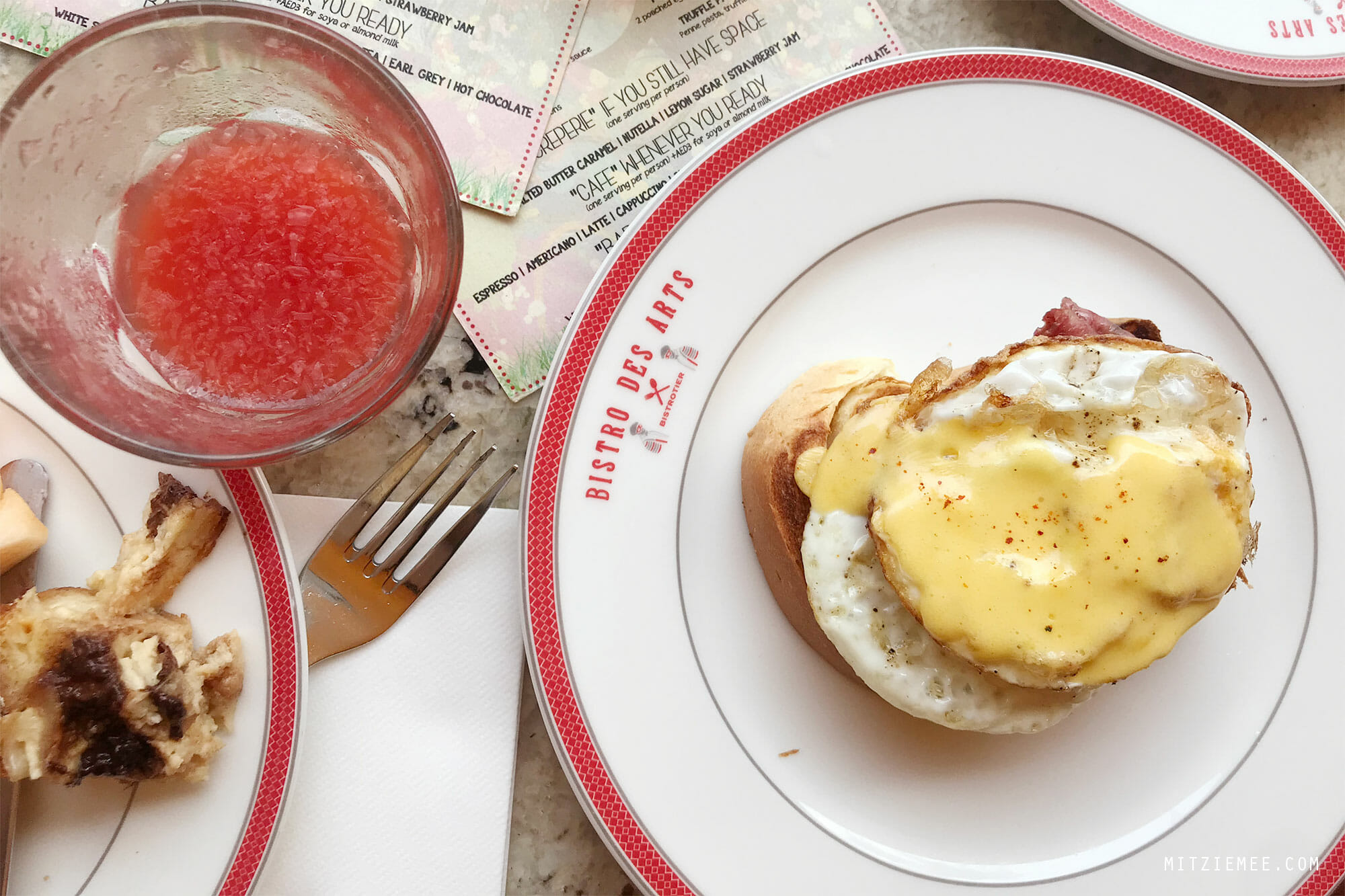 Bistro des Arts serves delicious French bistro fare, and it is one of the best places for breakfast in Dubai Marina. On weekends (Friday and Saturday) they have a brunch offer, which includes coffee, a main course and a crepe plus all you can eat from their brunch buffet.
The buffet at Bistro des Arts might be smaller than what you find at bigger hotels and restaurants, but the selection of dishes is great and you can taste how the food has been made with love and good ingredients. The food also has this home-cooked touch, which I really like.
I usually choose one of their poached egg dishes as a main course (the ones with salmon and avocado are the best), and then I try to stop myself from going completely bananas in the buffet, so I still have room left when it is time for the crepe. And to the native Danish speakers remember, that "pandekage" in Danish is a crepe in French and English, and not a pancake:) I once made the big faux pas of asking for the pancakes at Bistro des Arts, and one of the French waiters looked at me as if I had asked him for a sliced jellyfish. "We do not serve pancakes 'ere, we serve crepes!"
The bread at Bistro des Arts is pretty amazing, and you can buy their baguettes to go for 10AED each. If you're lucky, you get them straight from the oven, as I did. Tastes great with butter and jam or cheese.
Bistro des Arts (next to Dubai Marina Mall), Dubai Marina, Dubai