Jag älskar alla de nya goda teerna från Asien, men det finns förvånande få bra te-ställen i Dubai, och i Dubai Marina/JBR har jag fortfarande inte hittat ett riktigt bubble tea kafé av den sorten som enbart säljer bubble tea. Vill man inte åka bil eller metro för sitt te får man därför beställa online, så för att hjälpa andra bubble tea-fans i Dubai Marina, har jag tagit fram denna mini-guide till bubble tea-ställen med leverans till denna delen av Dubai.
Latea
Latea är nog det stället på min lista som påminner mest om de trendiga bubble-tea-kedjorna, som några av er kanske känner från Asien. De gör alla de nya fancy teerna till perfektion och det finns mycket gott att tillvälja som t.ex. kristallgelé, pudding och färskost. De underbart goda fruktteerna har små fruktbitar och färskpressad juice, men är man nyfiken på cheese tea, är Latea också ett bra ställe att börja utforska den delikatessen. Deras cheese tea håller samma standard som man hittar hos de bästa cheese tea-kedjorna jag har provat i Asien, och deras cheese tea med persika- och jordgubb tror jag de flesta skulle gilla.
Latea, Ibn Battuta Mall, Dubai. Man kan beställa hem från Talabat.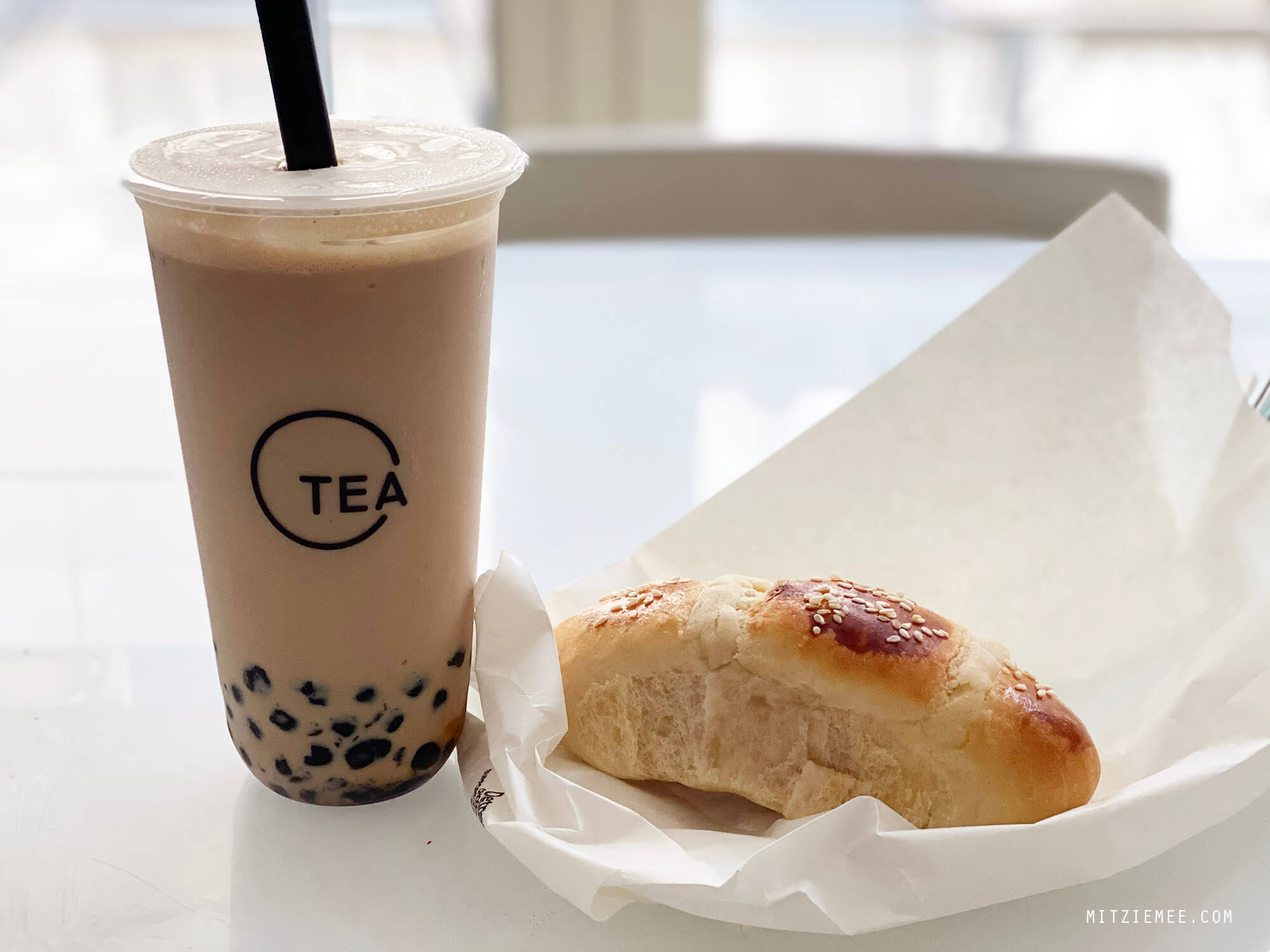 OTea
Jag gillar verkligen OTea's bubble tea. Tapioka-pärlorna har helt rätt konsistens och det finns möjlighet att själv välja hur söt drycken ska vara. OTea säljer också olika sorters fruktteer, som man kan förvandla till cheese tea, om man köper till cheese topping. Ägaren är från Hong Kong, så förutom bubble tea hittar man också olika Hong Kong-snacks som Egg Waffles (vanlig och med choklad) och Cocktail buns (bullar med kokosfyllning), som alla har en hemlagad touch, som jag tycker om.
Otea finns på marknivå vid exit 1 på Dubai Internet City Metro Station. Man kan beställa hemleverans från Otea till Dubai Marinan på Talabat.
Läs mitt blogginlägg om OTea>>
Yakitate
Yakitate är ett mysigt japanskt café i Ibn Battuta Mall. De har ett bra urval av mjölkteer, som alla kan omvandlas till bubble tea genom att tillköpa tapioca-pärlor. Det finns också en massa andra tillval som kaffe gelé, glass och mini-mochi, och även om Yakitate ej är bubble tea-specialister, har alla teer jag har provat varit goda. Den främsta anledningen till att jag beställer från Yakitate är dock de fina japanska kakorna och bullarna. Jag kan varmt rekommendera deres Matcha Mochi-rulltårta med mochi inuti, den är utsökt.
Yakitate, Ibn Battuta Mall, Dubai. Finns på Talabat för hemleverans
The Hub 7
Den internationella restaurangen i JLT serverar en förvånansvärt god bubble tea, och om man väljer den vanliga mjölkte-basen (och inte premium mjölk-teet) är det också en av de mest budgetvänliga bubble-tea-ställena på denna listan. De har ett bra urval av add-ons som popping boba (tapioca-pärlorna som brister när man biter dem, lite som laxrom med fruktsmak) men jag tycker att deras vanliga tapioca-pärlor är lite för mjuka för min smak .
The Hub 7, Cluster M, JLT, Dubai. Finns på Deliveroo.
Wokyo
Jag lade till Wokyo på listan, när jag var precist i början av min bubble tea research, men idag hade jag nog utelämnat Wokyo, eftersom de bara har en sorts boba: Thai Iced Tea med möjlighet att välja till tapioca-pärlor. Det thailändska isteet smakar bra, men de är inte särskilt generösa med tapioca-pärlorna, som också är lite för mjuka och klibbiga för min smak. Om man ändå beställer mat från Wokyo (deras vegetariska ramen är de bästa i stan), kan man beställa Thai Tea bubble tea om man känner för något sött, men om man bara vill har bubble tea finns det många andra och bättre ställen att beställa ifrån.
Wokyo, Cluster J, JLT, Dubai. Man kan beställa direkt från Wokyos hemsida.