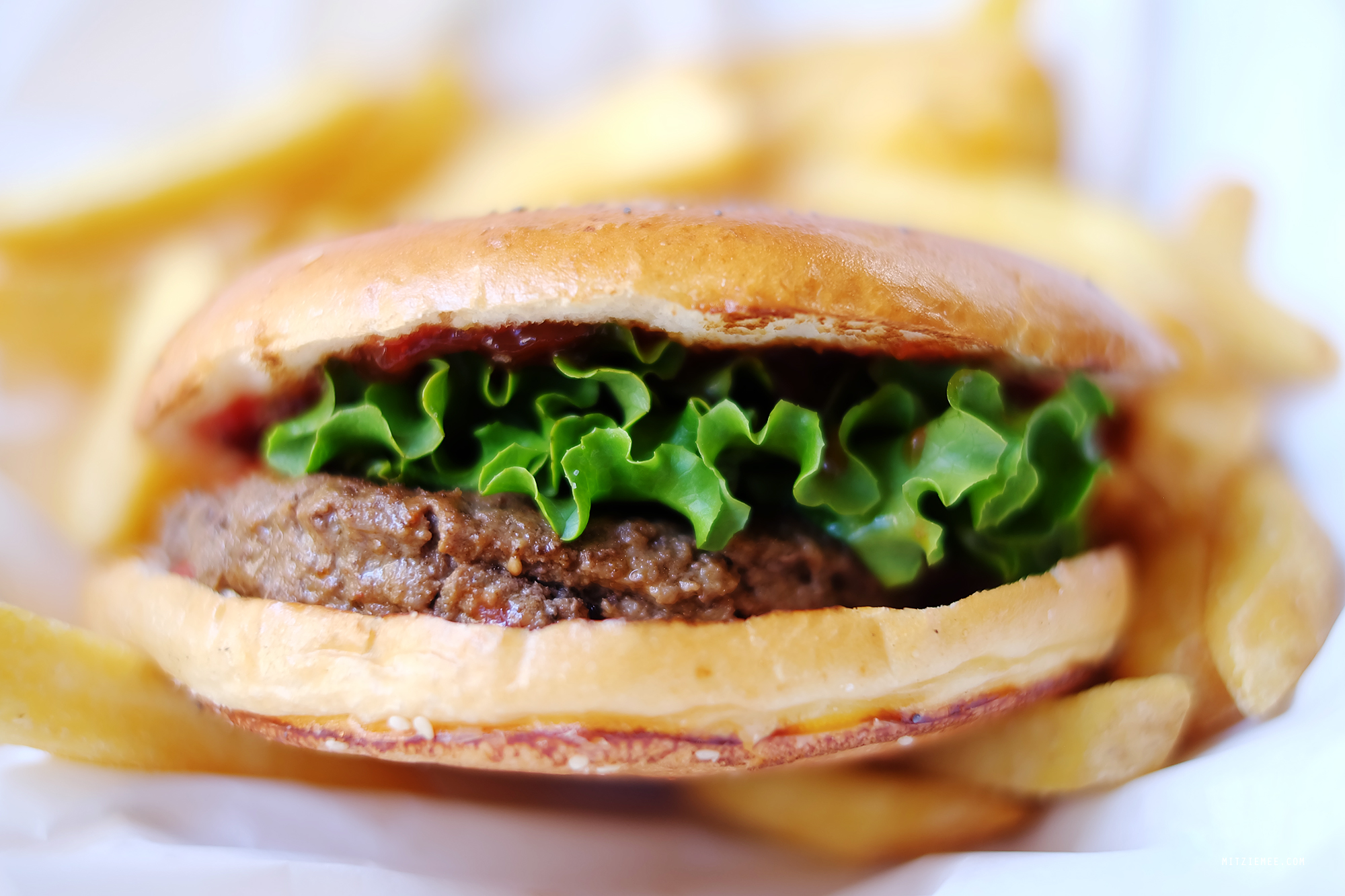 Der er 3 filialer af den schweiziske gourmetburgerkæde Holy Cow i Zürich, og den ene af dem lå lige ved mit hotel, så det var kun et spørgsmål om tid før nysgerrighed og burger-cravings fik lokket mig indenfor.
Holy Cow ser ikke umiddelbart særlig gourmetagtig ud, men et hurtigt blik på menuen (og senere et lidt længere blik på deres hjemmeside) efterlod ingen tvivl om at de tager deres burgere seriøst. De fleste ingredienser er lokalt produceret, og Holy Cow har som målsætning at købe mindst et produkt fra hver kanton.
Menuen var en mundvandsæggende samling af spændende fristelser såsom Yo Ginza med teriyakisauce og wasabimayo og Viva España med gedeost og chorizo. Dog ville jeg gerne se, hvordan de håndterede basics, så jeg bestilte deres klassiske Big Beef burger med bøf, ketchup, salat og karamelliserede løg. Med så få ingredienser er det endnu vigtigere, at det hele spiller, og mens jeg godt kunne have ønsket mig en skive tomat eller lidt af den dressing, som ShakeShack putter i sine burgere, så er der ingen tvivl om, at Big Beef er en rigtig god burger. Den luftige burgerbolle have både sesamfrø og birkes på toppen, hvilket jeg synes var en fin lille detalje. Som I kan se på billederne var det en ret stor bolle, og forholdet bolle-til-øvrige-ingredienser var nok en kende for stort. Dog var det ikke noget, som en skive schweizerost (bestil Big Cheese i stedet) eller føromtalte tomat ikke ville kunne fixe.
Så hvor på skalaen ender vi? På min personlige burgerhitliste tror jeg Big Beef havner et sted umiddelbart efter ShakeShack's Shack Stack og kantarelburgeren hos Gordon Ramsay BurGR (som jeg for øvrigt ikke tror de laver længere), og det er slet ikke dårligt, med tanke på hvor meget, jeg elsker de andre to.
---
Holy Cow, Zähringerstrasse 28, Zurich