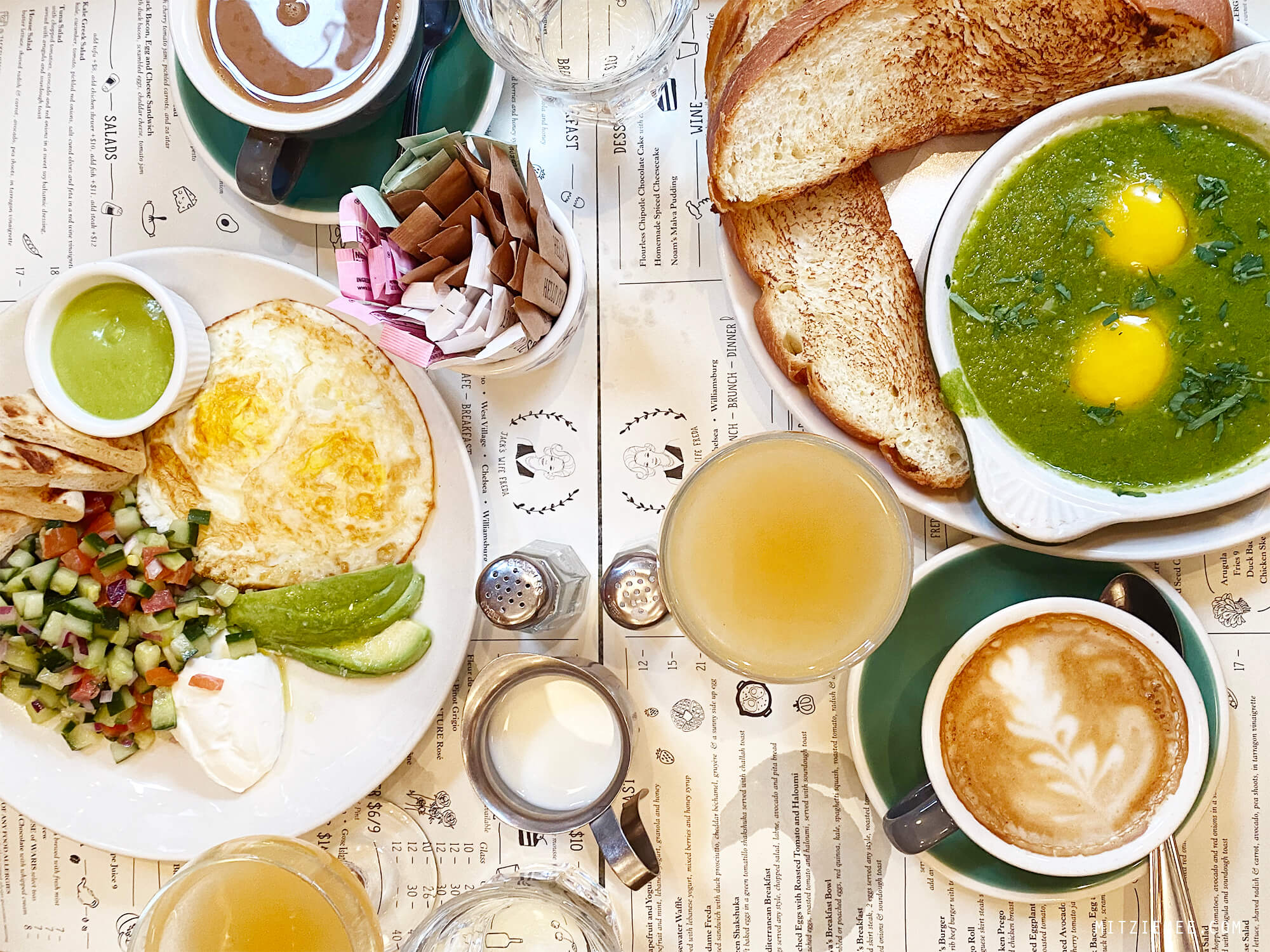 In New York, I had brunch with Alejandra (@lemontwist_nyc). We have been friends on Instagram for a long time, and I have sold some of her beautiful handmade products (@lemonymx) at my online shop, but it was only now that we finally managed to meet in the real world.
We found out that we both love Jack's Wife Freda, so finding a place for brunch was a no-brainer. I love the Mediterranean food at Jack's Wife Freda, and everything I have tried from the menu has been amazing. However, the portions are not the largest in the world, so if you are as hungry as I am in the morning, one dish might not be enoughl. I can recommend the yogurt with grapefruit and granola, if you need a little top up, -it is really delicious.
For the main course, I had the green shakshuka, and out of habit, I said that I wanted the eggs runny, because that's how I usually prefer my eggs, except for in shakshuka, where I prefer the eggs to be hard-boiled (baked). Though the shakshuka with runny eggs was still very tasty, and I made sure to scoop up every single drop of egg and green sauce with the accompanying bread.
I hadn't tried Jack's Wife Freda's cocktail menu before, but Ale recommended the Cantaloupe Mimosa, which is a really nice mix of Prosecco and fresh cantaloupe melon. A perfect drink for brunch.
There are several branches of Jack's Wife Freda in New York, but the one on Lafayette Street and the one on Carmine Street (where we were) are probably the most wellknown (and the busiest), so right after we had finished our food and our drinks, the bill was discreetly placed on our table, to signal that it was time for us to find somewhere else to chat 🙂
Jack's Wife Freda, 50 Carmine St, New York