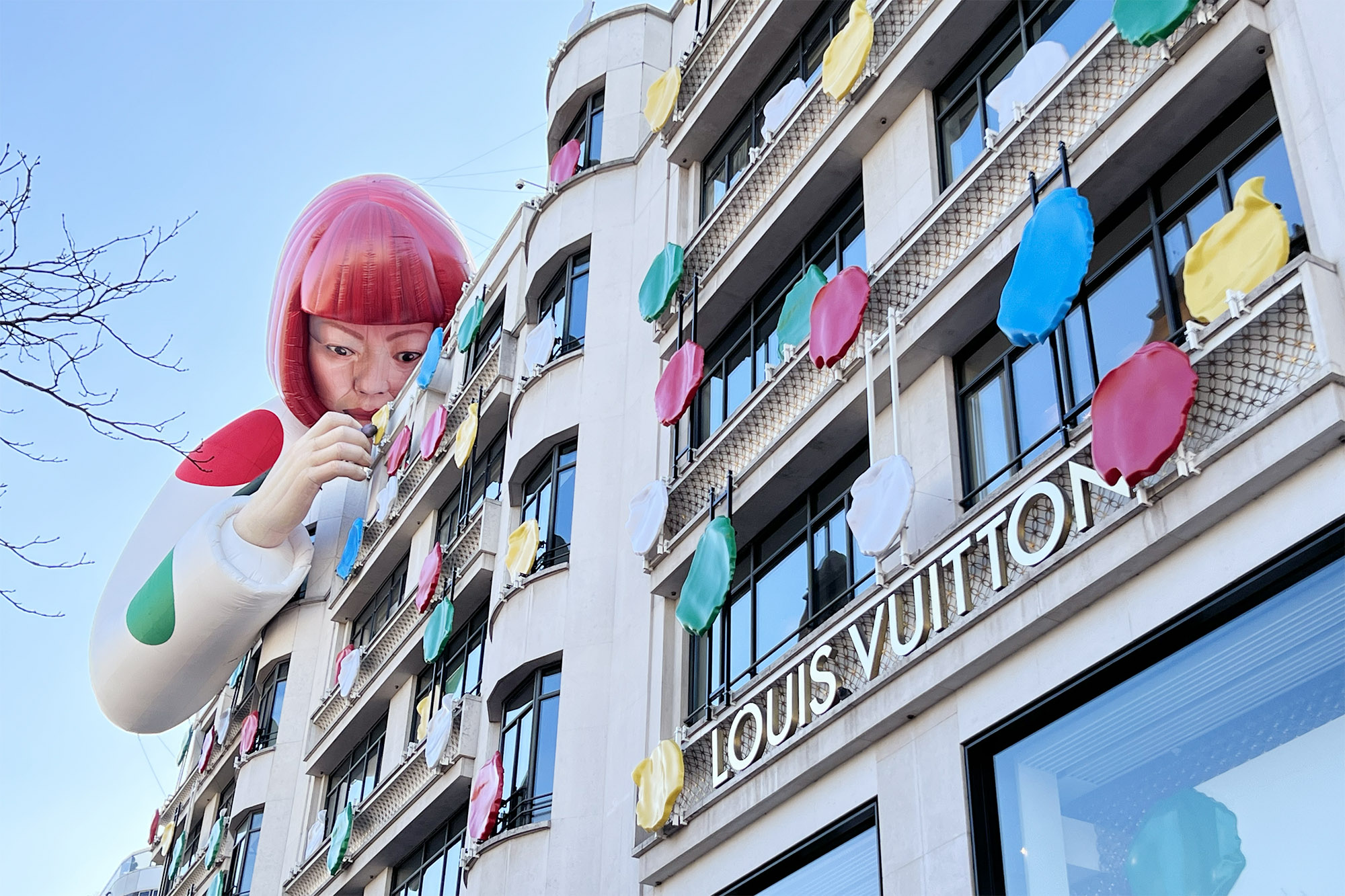 I am in Paris for about a week to represent the Korean skincare brand, Schwanen Garten, at some of the fashion shows during Paris Fashion Week. However, I also have some free time to explore the city, and on my first day, right after dropping off my bags at the hotel, I went for a stroll down Champs Elysées.
Along Champs Elysées, you'll find the flagship stores of many French and international luxury brands, and right now, the storefronts of Dior and Louis Vuitton really stand out. The two brands' flagship stores are located right next to each other on Champs Elysées, and it seems like they have some kind of battle going on, regarding who can make the most impressive storefront.
The Dior store looks like a fashion fairytale castle (a very stylish one), while the LV store is decorated with a eye-catching, giant figure of the Japanese artist Yayoi Kusama, drawing her colorful polka dots, which is part of the 2023 collaboration between Louis Vuitton and the artist. There is usually a long queue outside Louis Vuitton, but I noticed that coffee was served, when people were about halfway through, which I think is a nice gesture.
I have been to Paris so many times that I have already seen most of the city's major attractions, so now I can finally just stroll around and experience the city without any specific plans or schedule to follow. It gives you a different kind of freedom, when all the sightseeing is done, and you can just enjoy the city at your own pace, and I think that's why I am finally beginning to appreciate how amazing Paris really is. Don't get me wrong, I have always liked Paris, but there is a difference between liking a city and feeling that it's really getting under your skin. It's only recently that I'm starting to feel that way for Paris, and I am looking forward to exploring more of the city.