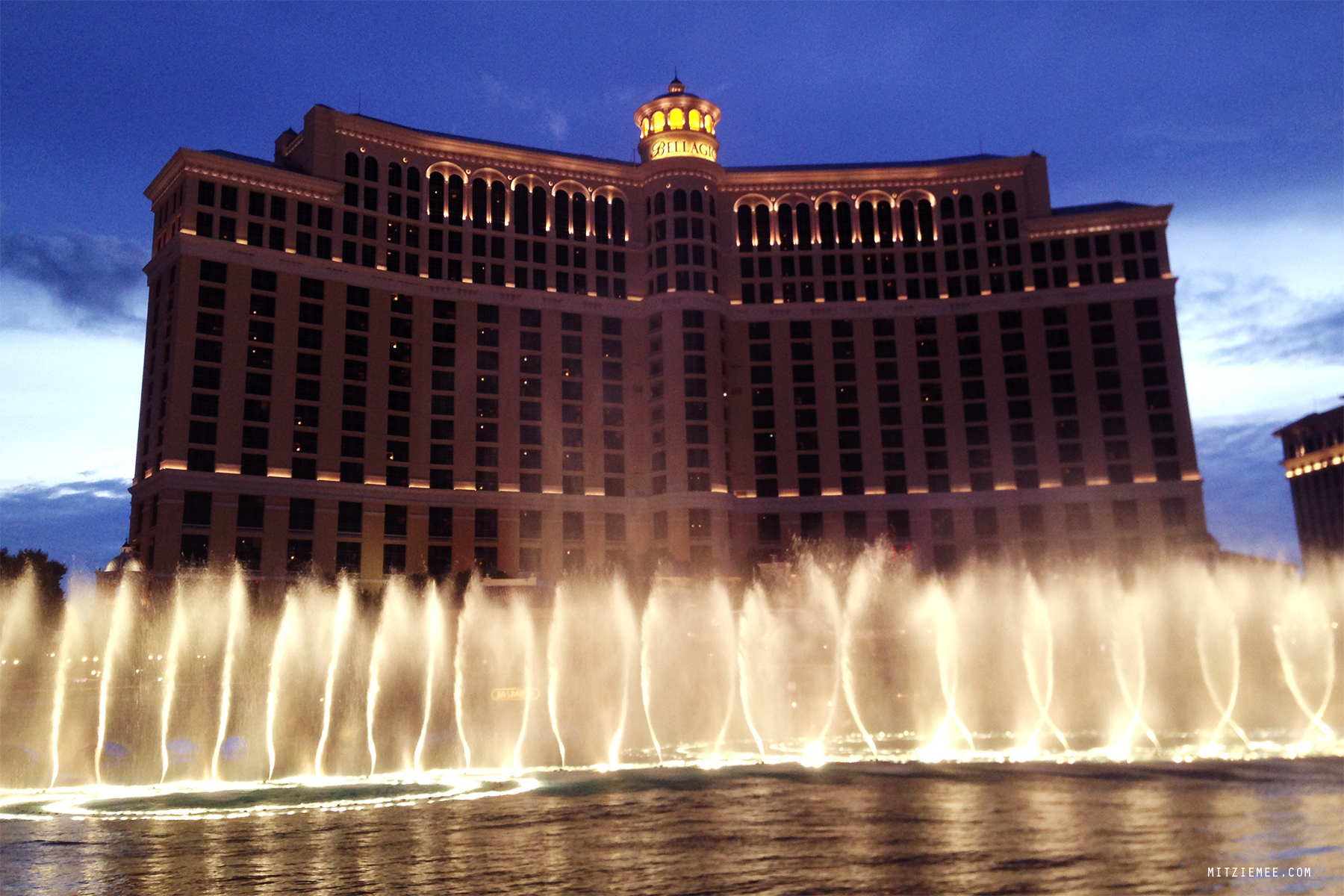 The dancing fountains in the lake in front of the Bellagio is a beautiful sight and I always make sure to go and watch (sometimes several times), when I'm in Las Vegas. The show runs from the early afternoon and until midnight and never fails to attract a crowd. I prefer to go after dark, when the fountains are lit up and make the performance look even more impressive.
The music the fountains are "dancing" to varies, and includes both modern pop tunes and Frank Sinatra songs. There's a list of the music featured on Bellagio's website, but no matter what track is on, it always ends with a grand finale, during which the water pillars splash high up in the air.
• If you want front row views of the show, make sure to arrive well in advance before a show is about to start, in order to secure your spot right at the fence.
• It's free to watch the dancing fountains
---
The Dancing Fountains at Bellagio, 3600 Las Vegas Blvd S
Hours for the shows:
Mon-Fri: 15:00-20:00 Show every 30 minutes 20:00-24:00 Show every 15 minutes, Sat & Holidays: 12:00-20:00 Show every 30 minutes, 20:00-24:00 Show every 15 minutes, Sun: 11:00-19:00 Show every 30 minutes, 19:00-24:00 show every 15 minutes