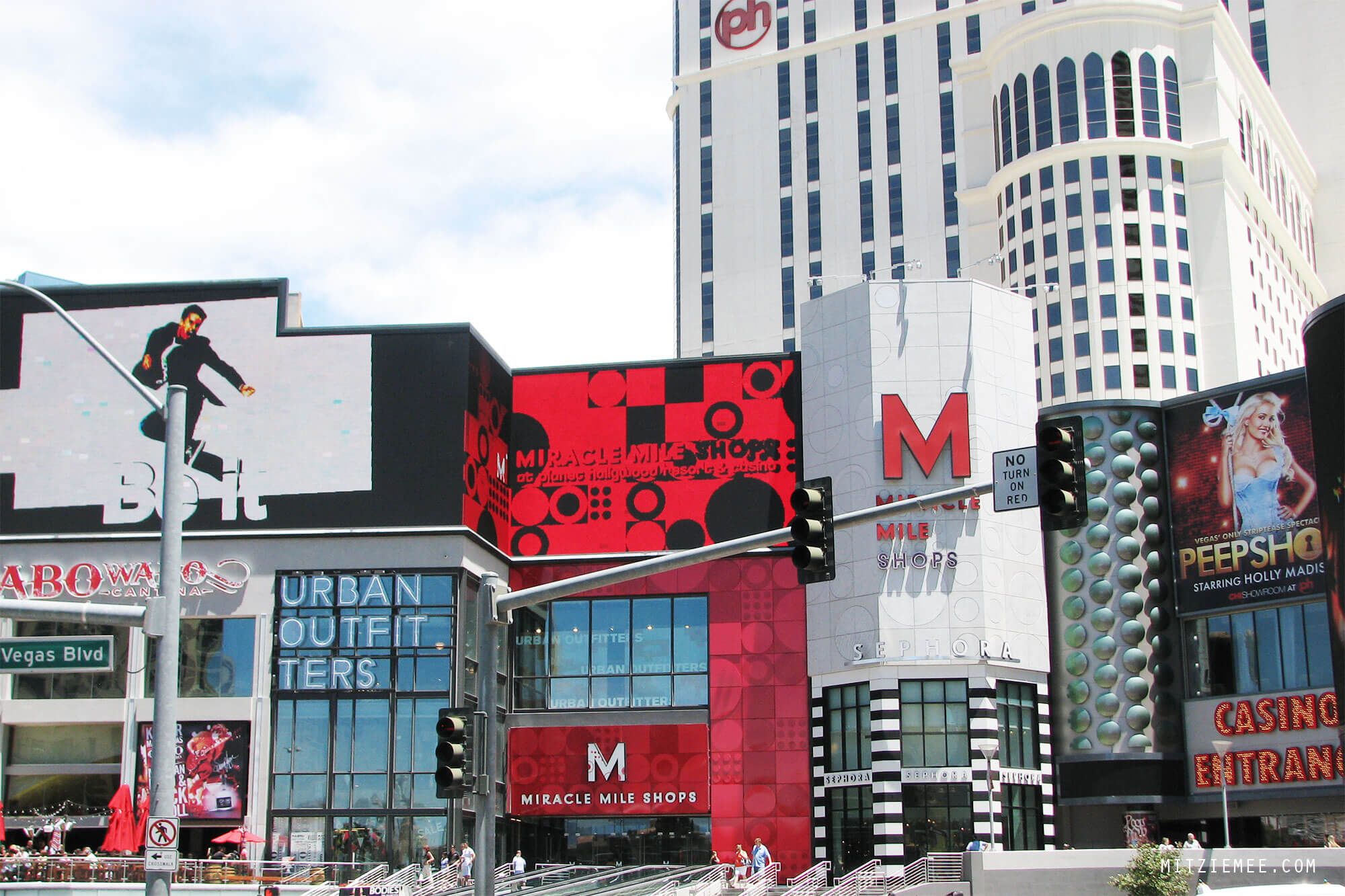 Miracle Mile Shops is like a giant version of a typical American mall. Most of the shops are high street brands that you've most likely heard about before but there are also a couple of smaller local , and the mall is conveniently located at Planet Hollywood Resort and Casino at the heart of The Strip. Not as upscale as some of the other malls along the Strip, but a good place to go if you need to pick up something from Sephora, or if you are looking for an affordable outfit for a night out.
Do not miss:
The Rainstorm Show: Each hour, the artificial sky darkens over the square in front of the Tommy Bahama store, and the rain starts pouring down.
Some of my favorite shops at Miracle Mile
Fat Tuesday
One of Fat Tuesday's giant daiquiris makes you forget everything about aching feet and heavy shopping bags. My favorite is the Bellini-flavored one.
Karma & Luck
Good fortune bracelets and spiritual jewelry
Chinese Laundry:
Funny designs and cool shoes at affordable prices.
H&M:
One of the cheapest places in town to find a complete evening outfit or your new bikini.
Sephora:
The big Sephora store is located close to the Strip entrance to Miracle Mile Shops. Here is everything you need from mineral foundations, to false eyelashes and pink lip gloss.
Victoria's Secret
The place to go for glitter body sprays and super-comfy panties.
---
Miracle Mile Shops, Planet Hollywood, 3663 S Las Vegas Blvd, Las Vegas